Happy Mother's Day to All You Moms with Love from Chārutā & Julian!
I love supporting mother's and soon-to-be-mothers. As a single mother myself, you buying a gift of massage is helping a local, mother-owned small business.
In addition, as a single mother, I know how hard you work! That's why I'm excited to help you celebrate all the mothers in your life with some well earned therapeutic self-care time.
Treat Mom to a Therapeutic Massage. She's Earned It!
Send a Gift Card for Mother's Day
We've made it even easier to gift the moms and other special people in your life a therapeutic massage with a digital gift card. Easy for you to purchase online & easy for them to redeem when they schedule their massage.
You can choose the design, add a personal message & schedule the day and time you want the gift card delivered!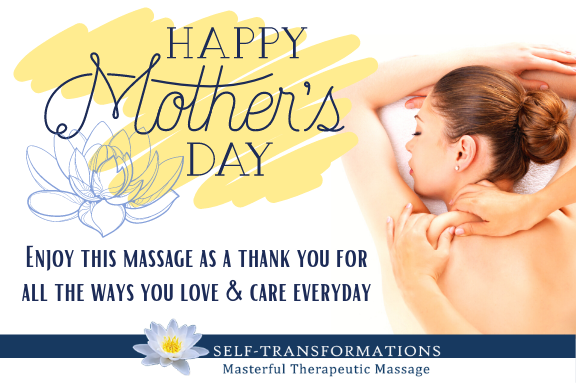 Wishing a day full of love this Mother's Day and continued joy every day throughout the coming year for everyone of you!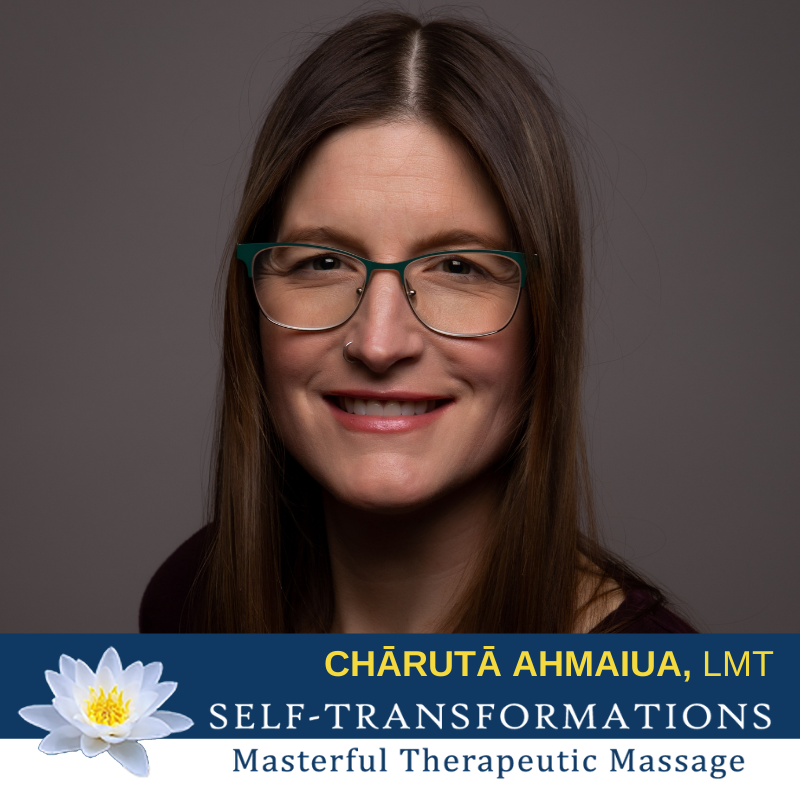 Owner of Self-Transformations Massage
---
#mothersday #mothersdaygift #massgegift #massagegiftcard #therapeuticmassage #moms