The popularity of myofascial release massage therapy is growing with every wake of day, probably because of the immense benefits that it offers.
To break it down, myofascial is basically a connective tissue network, running through your body and wrapping your muscles and internal organs to hold them in place.
If you have a healthy system, it means that the strains are distributed evenly, preventing excessive loading of certain parts of the body to cause injury. Think of it like a spider web.
When you experience an injury or trauma to a certain area in your body, it leads to adhesions or weakness in your myofascial, compressing your nerves and muscles, which in turn limit your motion.
This can be really painful. Myofascial release is what comes to your rescue. This practice involves bodywork, more like therapeutic massage, helping you get rid of that pain and improve your performance.
For best results, Myofascial release massage is performed without the use of oil or lotion because treating the connective tissue requires precision and a bit of traction. People new to fascia bodywork may find this technique intense at first but after receiving the profound benefits and relaxing into the style, most clients enjoy it. Some clients have even fallen asleep while receiving it.
Benefits of Mayofascial Release Massage:
Reduces pain from old sports or motor vehicle accidents
Restores body alignment from poor posture
Corrects kyphosis, scoliosis, and swayback
Reduces or eliminates scar tissue and adhesions
Lubricates joints and restores their range of motion
Increases circulation of blood and lymph
Increases general flexibility
Realigns the body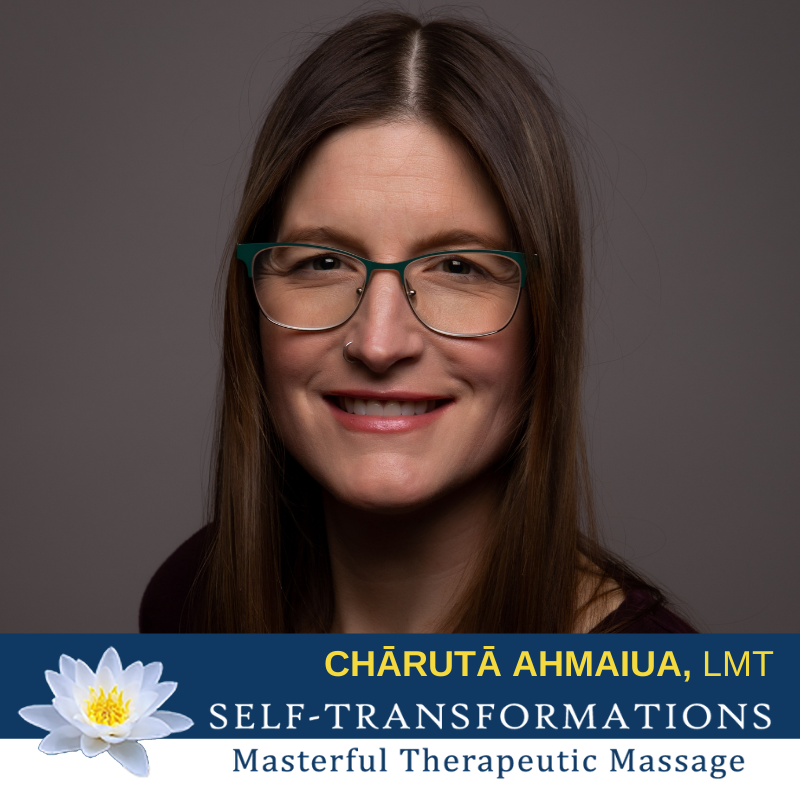 Owner of Self-Transformations Massage
---
#myofascialrelease #mfrmassage #mfrtherapy #chronicpain #deeptissue #myorelease