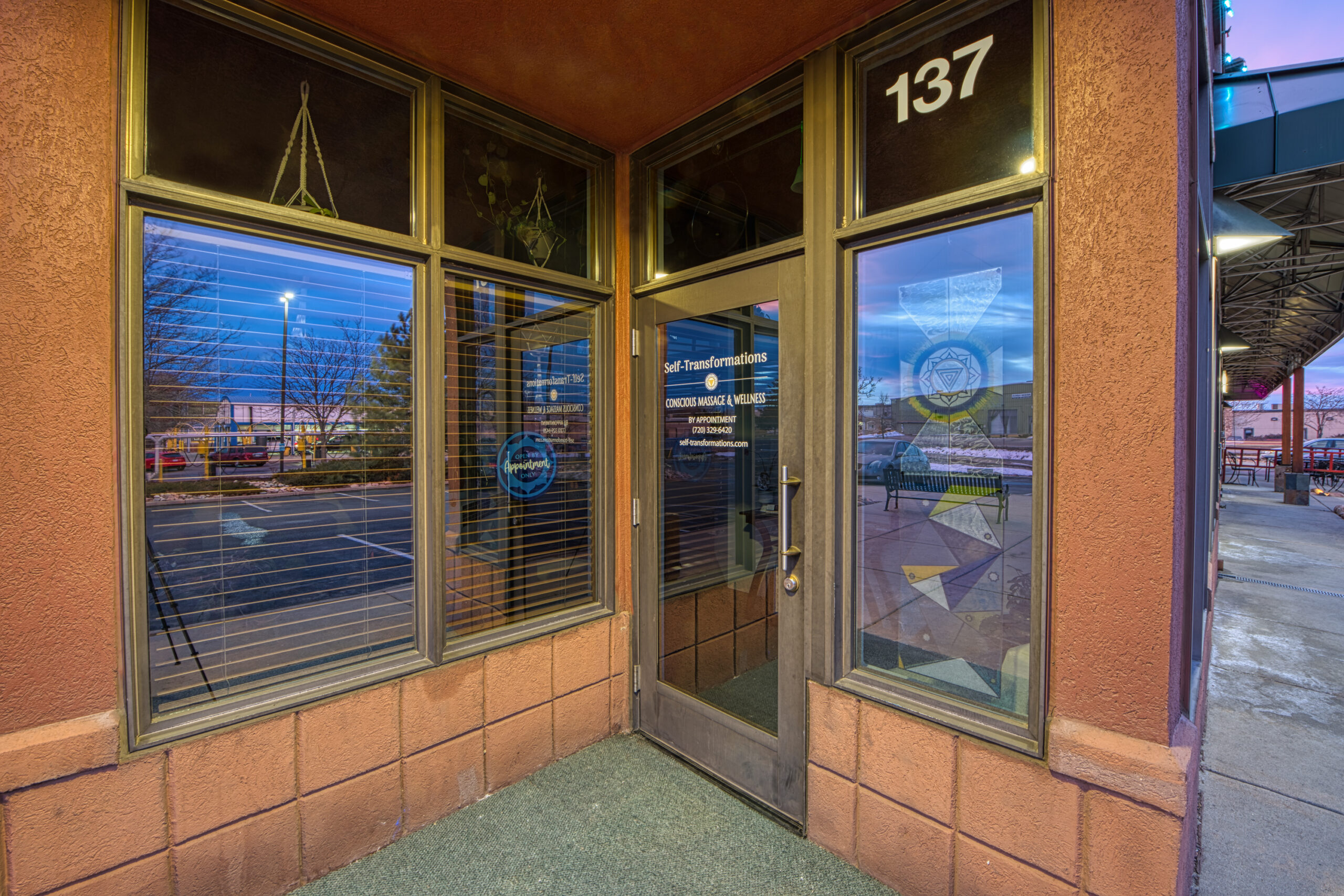 Entryway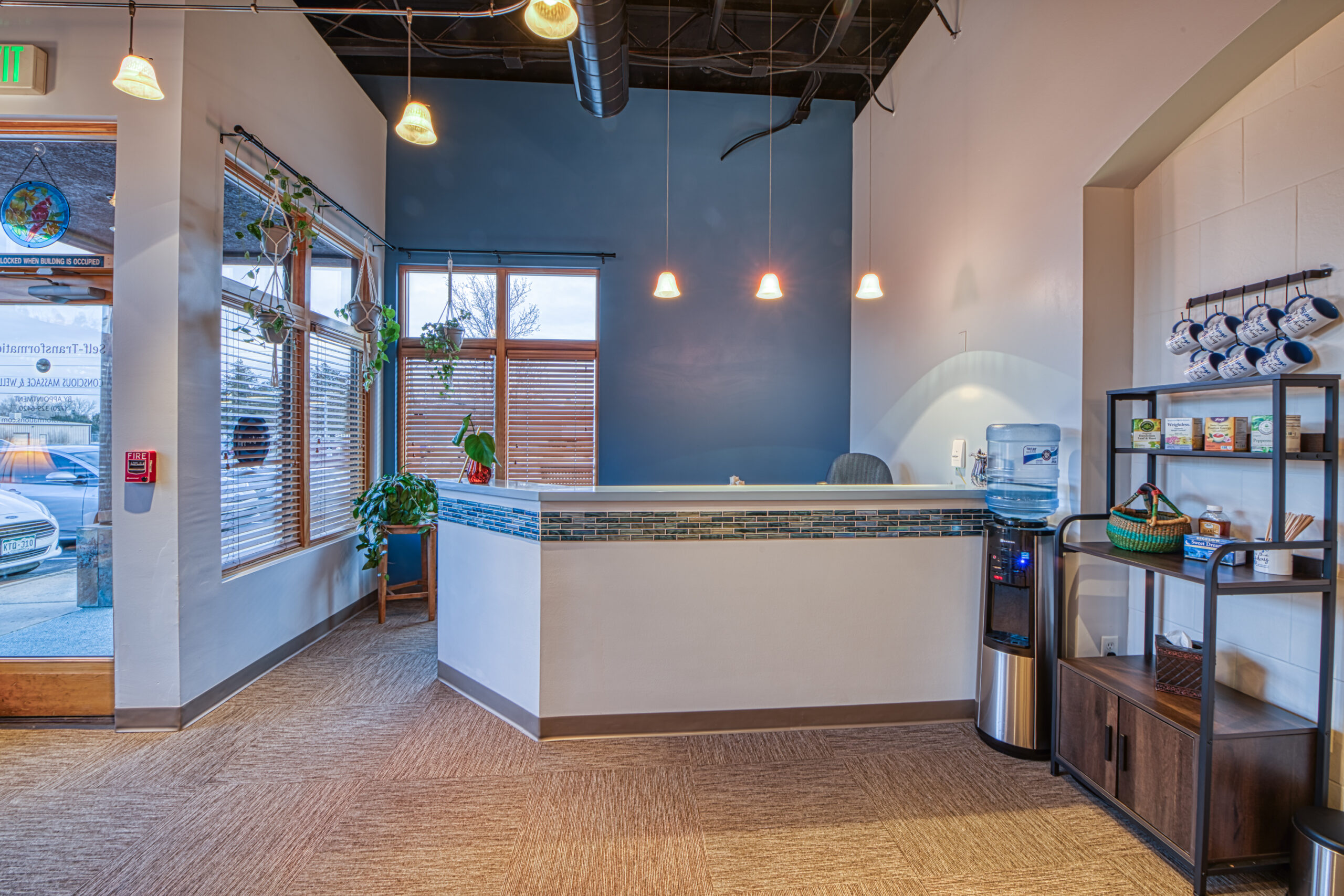 Reception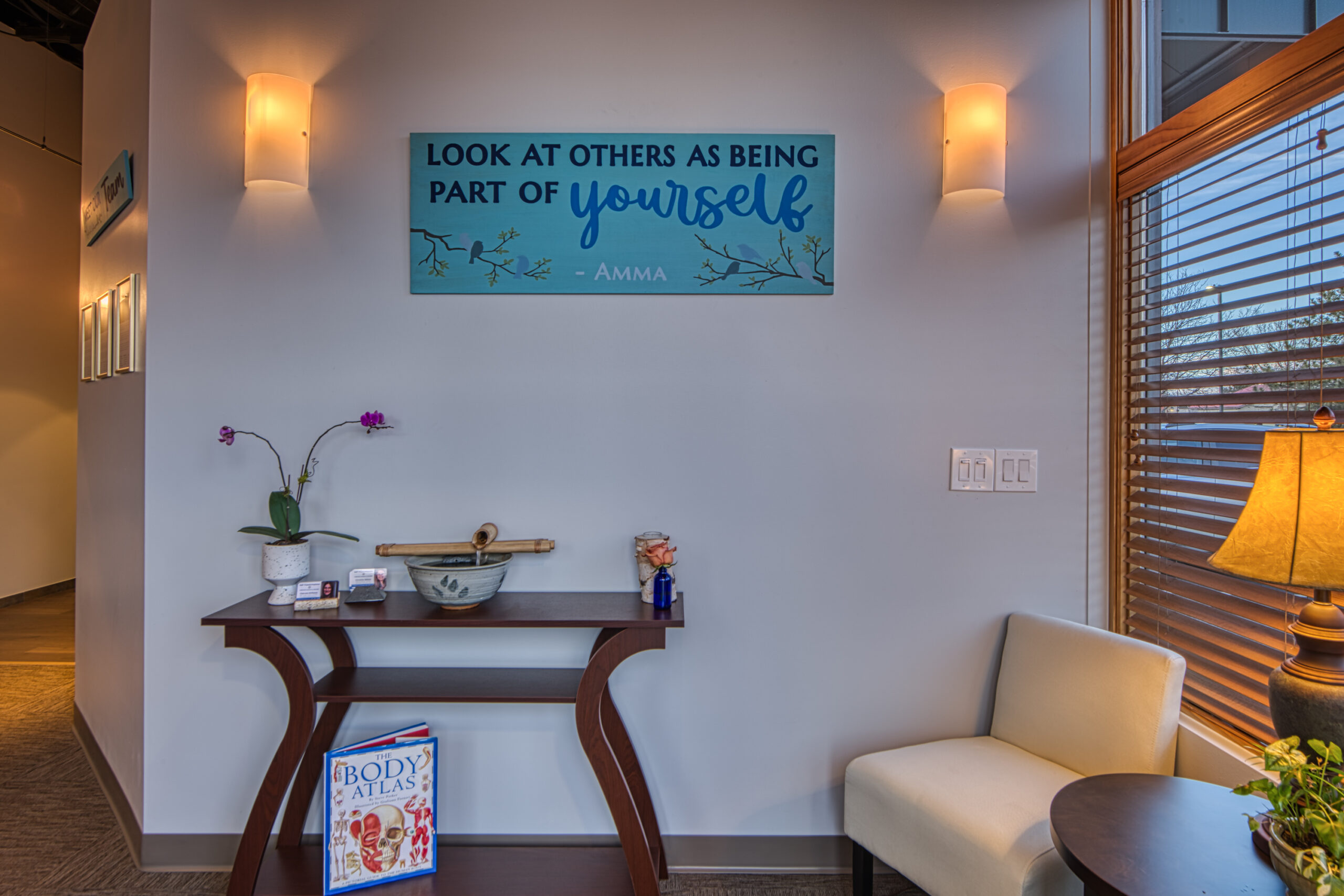 Waiting Room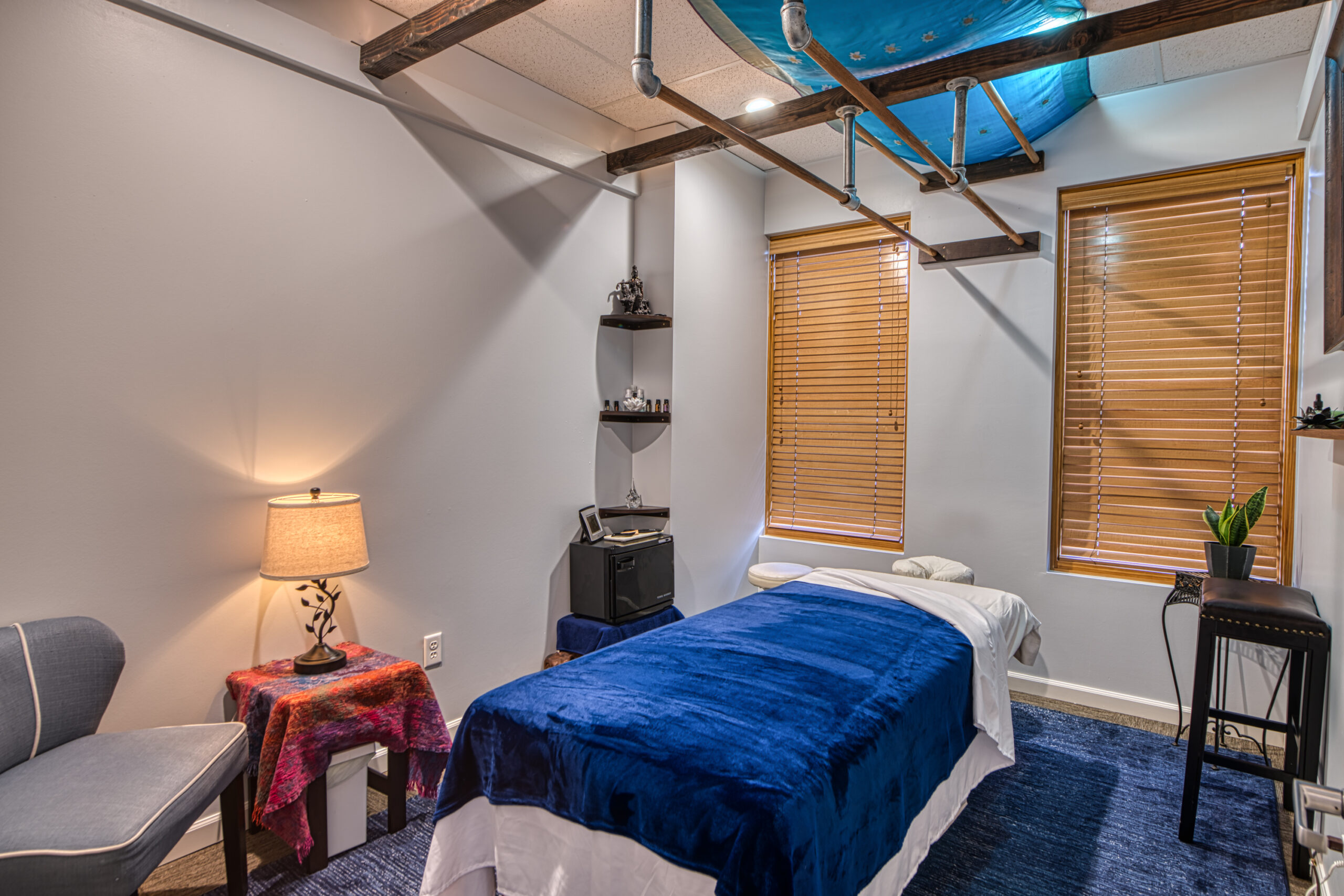 Massage Room
Self-Transformations Massage
is located in the South East corner of Sherman Village
1225 Ken Pratt Blvd, Ste 137, Longmont, CO 80501
Hours of Operation
Mondays  10:00 am to 5:00 pm
Tuesdays  12:30 pm to 6:30 pm
Wednesdays  10:00 am to 6:30 pm
Thursdays  1:00 pm to 8:00 pm
Fridays  10:00 am to 6:00 pm
Saturdays  9:00 am to 8:00 pm
Sundays  10:00 am to 5:00 pm
Travel Inside Boulder County, CO
We provide in-home or office massages within Boulder County for an additional travel fee. Please contact us for more information
Gain lasting relief from pain and discomfort through Conscious, therapeutic massage!
Join our Conscious Wellness Collective
Run your practice out of our Hub of Seasoned Professionals.
Rent a clean, beautiful space with as few as 5 hours a month up to 80 hours a month, and join a growing collective of like-minded individuals.