Relieve Inflammation in Hard-to-Reach Areas
Cupping therapy is an ancient form of alternative medicine widely used in China & Egypt in which a therapist puts special cups on your skin for a few minutes to create suction.
Dry cupping provides a therapeutic deep tissue massage to relieve muscle pain and inflammation, softening stiff connective tissues and the ability to impact deeper, more hard-to-reach muscles and other soft tissues.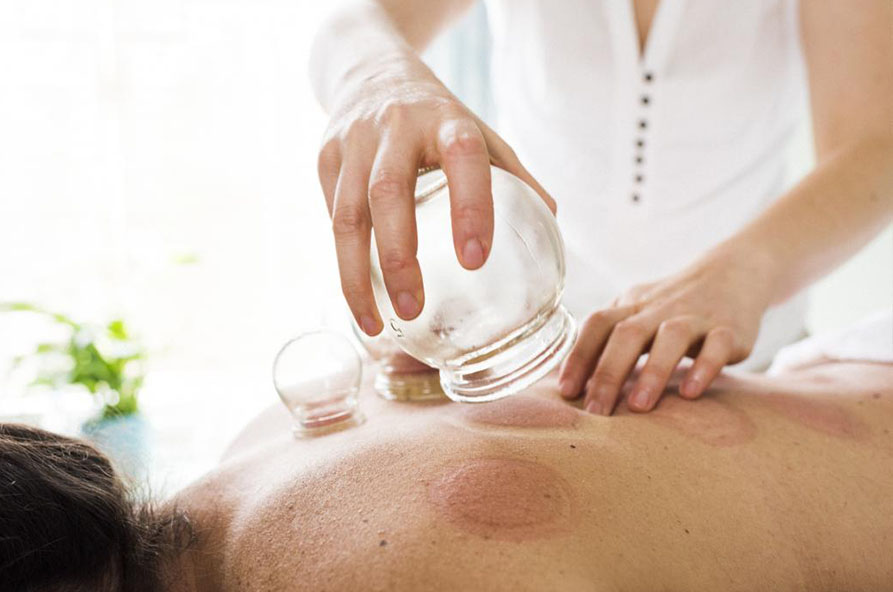 During a therapeutic dry cupping session a massage therapist will identify areas of your body that may need additional pressure or stimulation for healing. Utilizing either glass or silicone cups, the massage therapist will apply section to acupressure points. Multiple cups can be applied at one time and can be left on the skin from 5 up to 20 minutes. As needed the massage therapist may gently slide the suction cup up and over the affected area providing a form of deep tissue massage.
The suction of the cups creates a type of myofascial release which eases the tension between the muscles and the connective tissues of the fascia. Dry cupping increases circulation and blood flow to the targeted areas to reduce inflammation, relieve muscle pain and soreness, as well as speed up the recovery of overworked muscles.
When the cups are removed, the treated skin will have red circular areas that correspond to the diameter of the cup.  These areas may have temporary bruising and soreness depending on the amount of suction created. The bruises are not like the traumatic bruising you get from a knock or fall, they are more superficial and typically less aching. Often, people forget they have bruising until pointed out to them. These residual effects will subside quickly over the next 2 or 3 days
Perfect For:
Relieving muscle pain, soreness and tightness

Increasing blood flow & circulation
Reducing inflammation & arthritis
Improving muscle recovery from overuse or injury

Anyone with chronic pain or fibromyalgia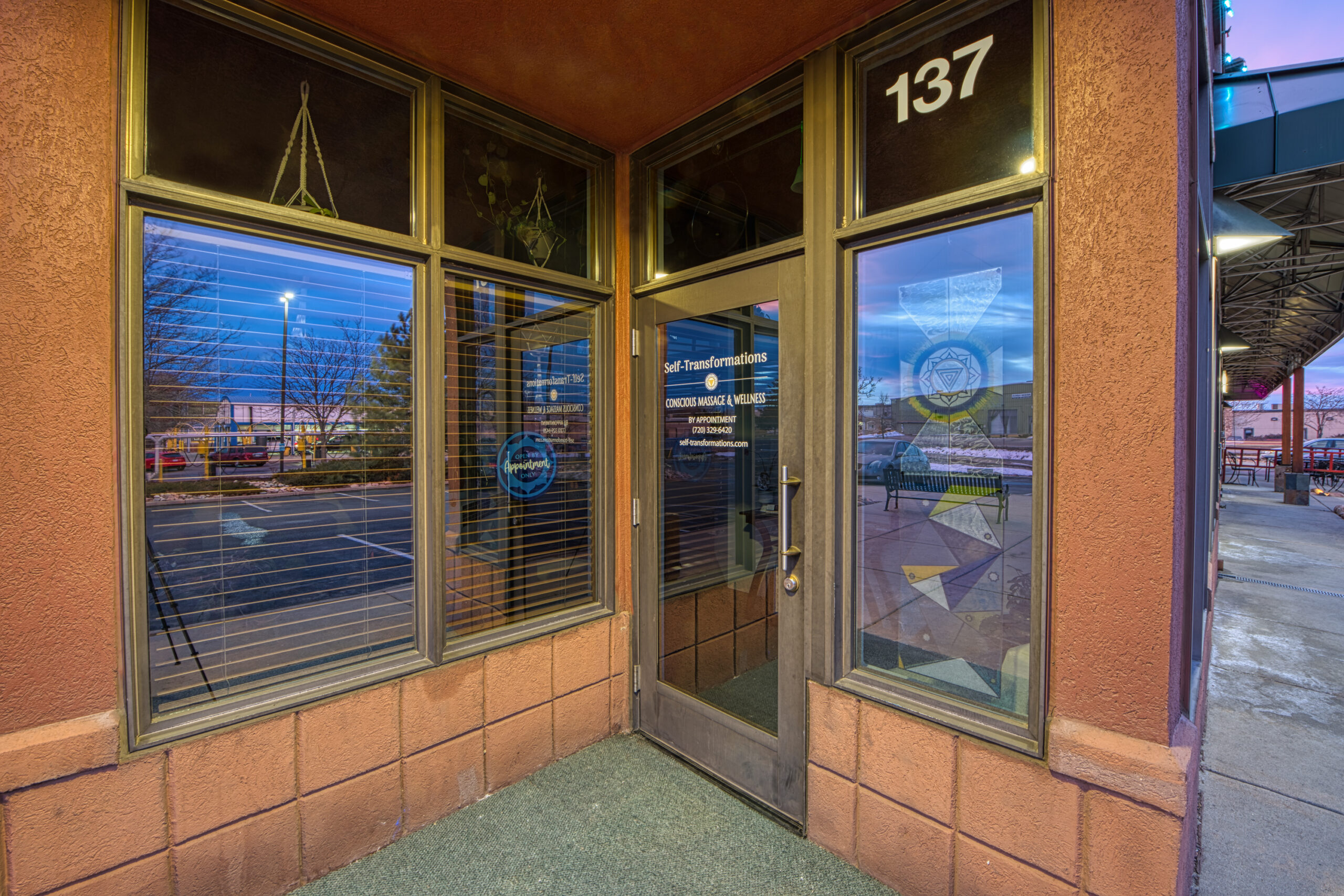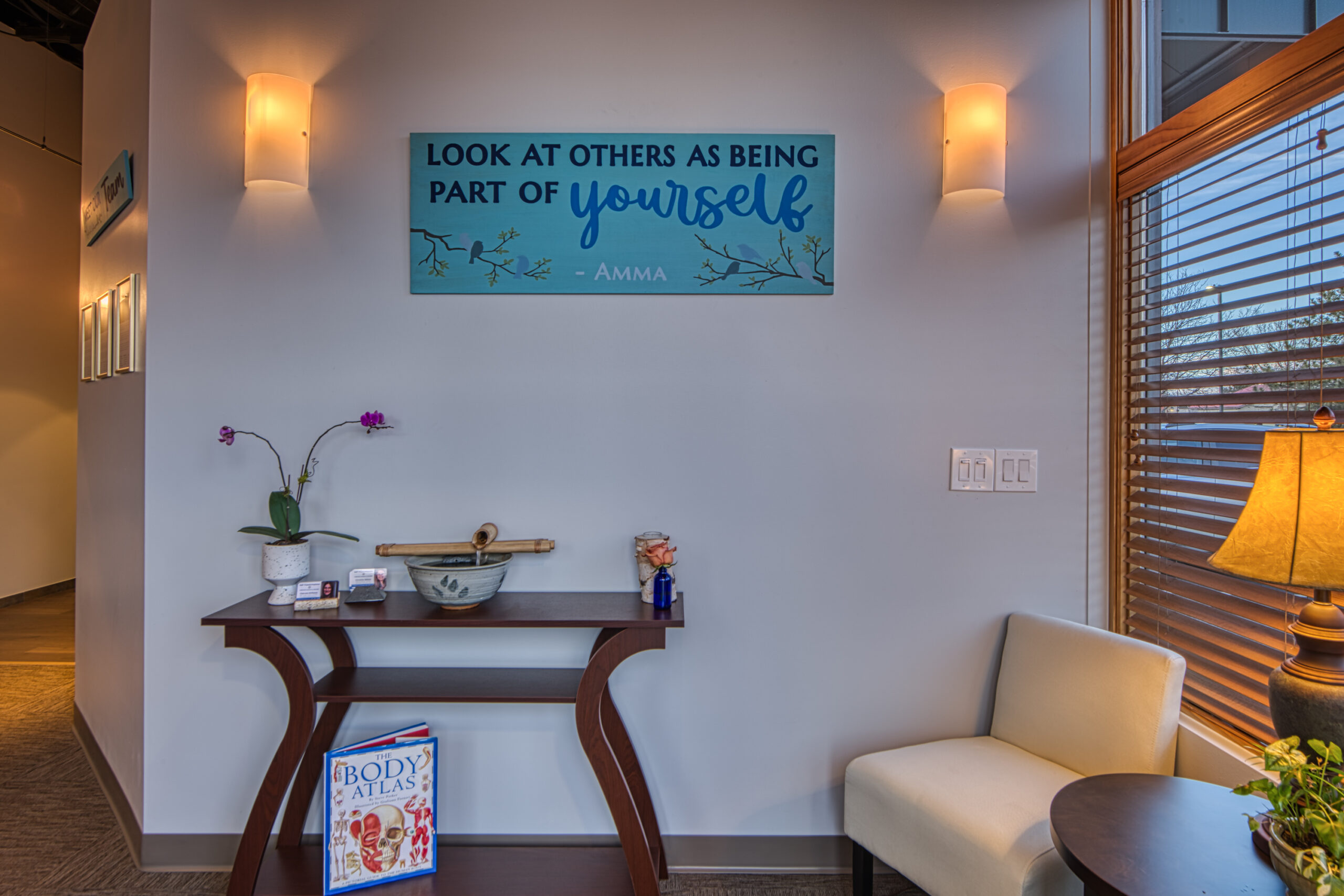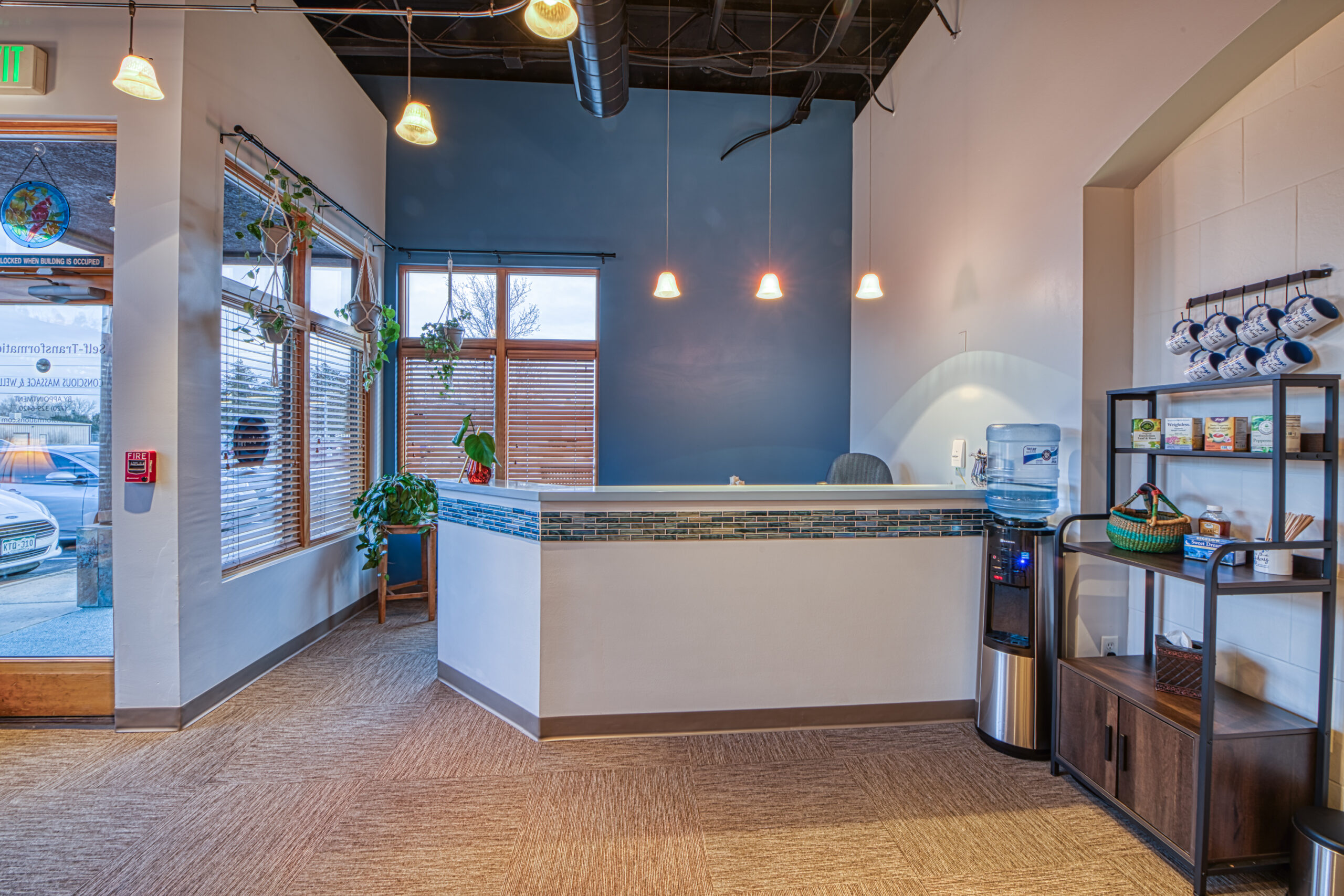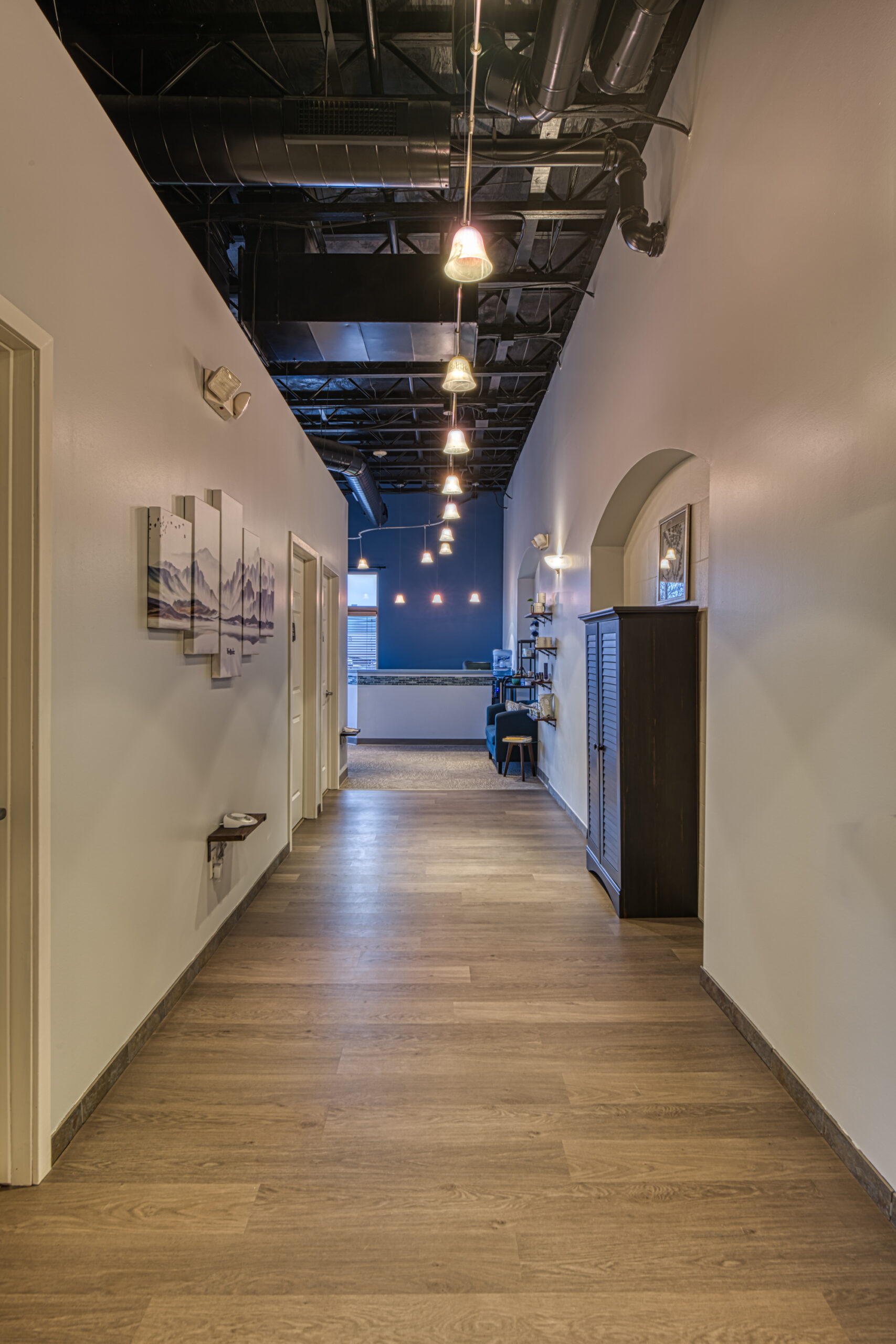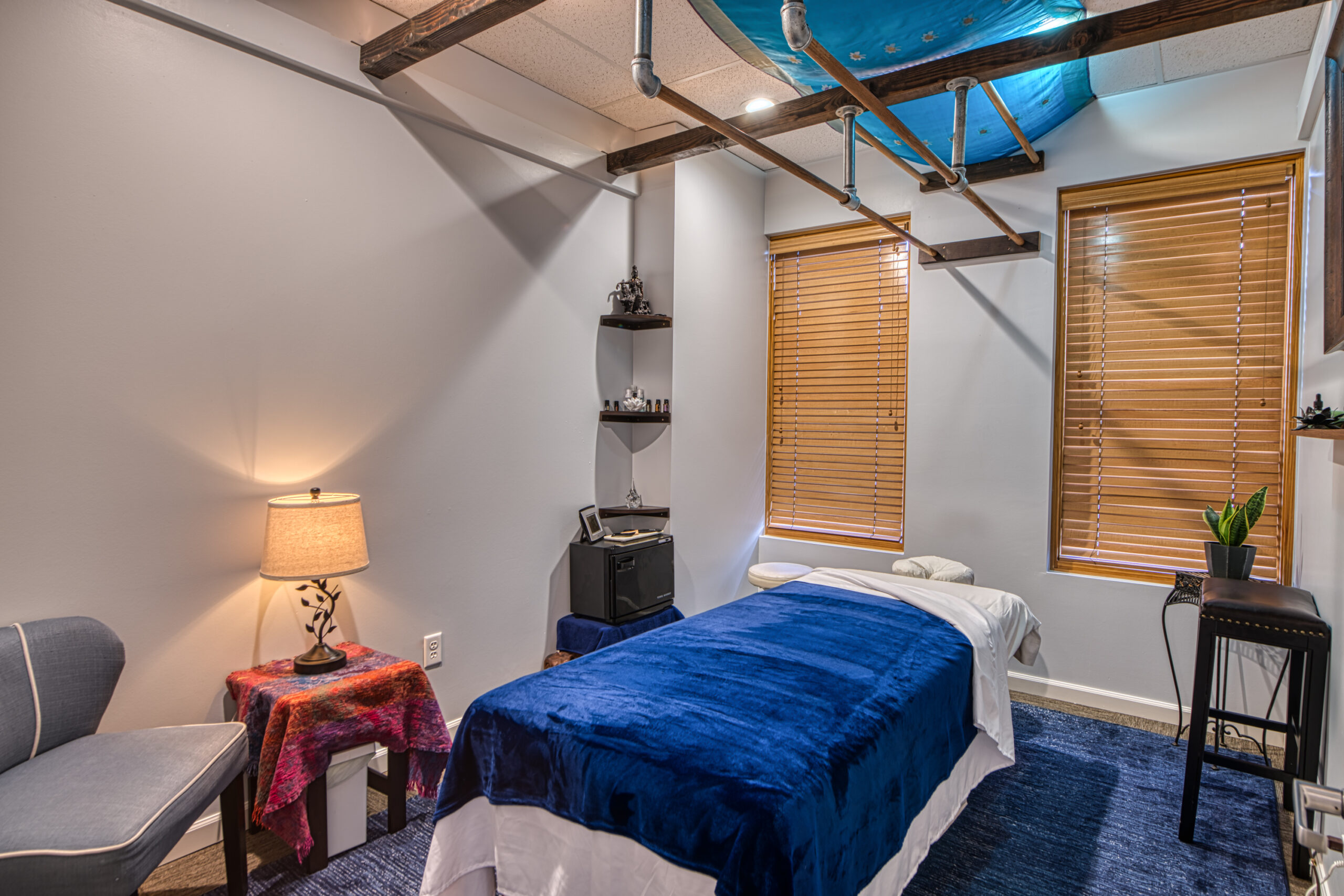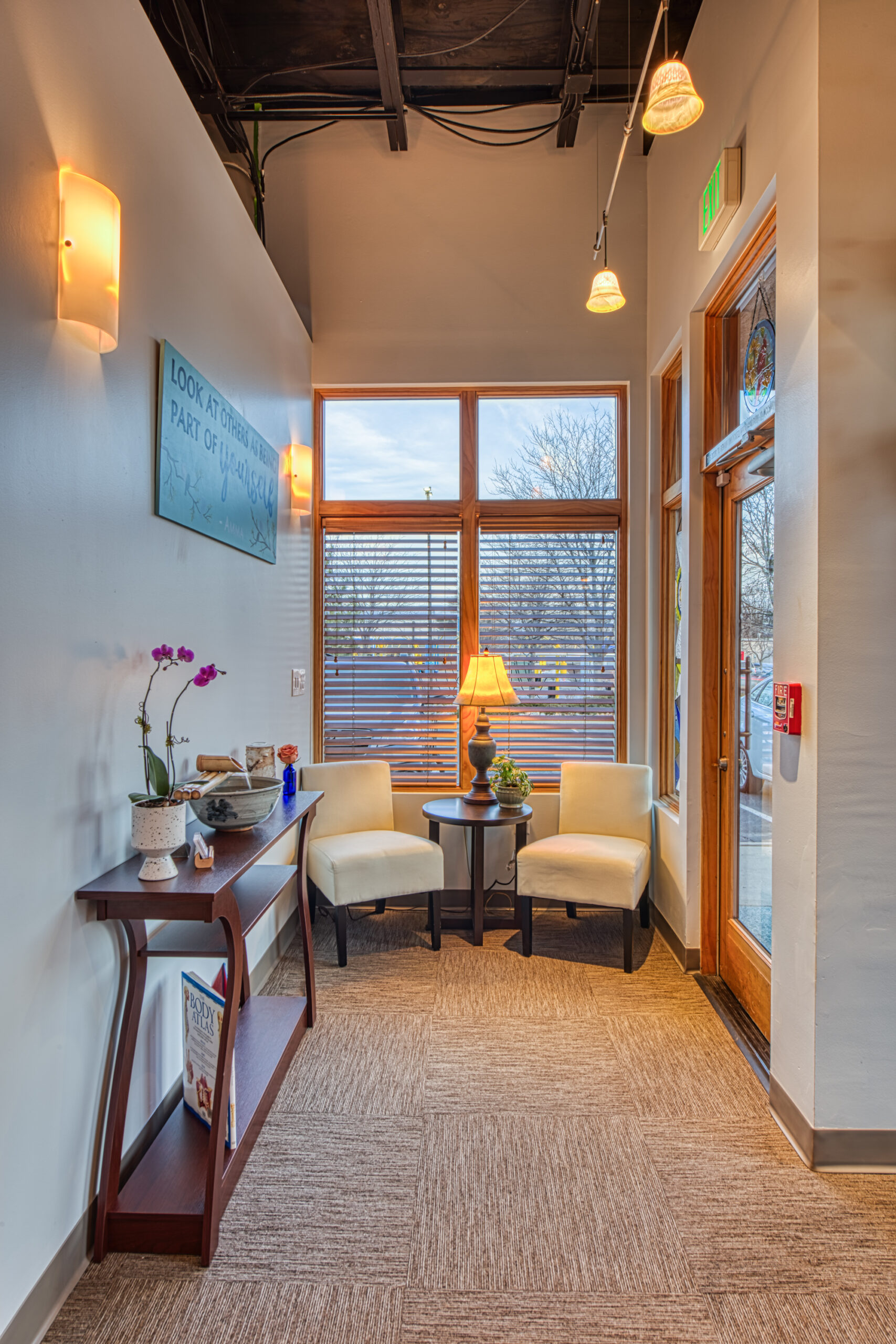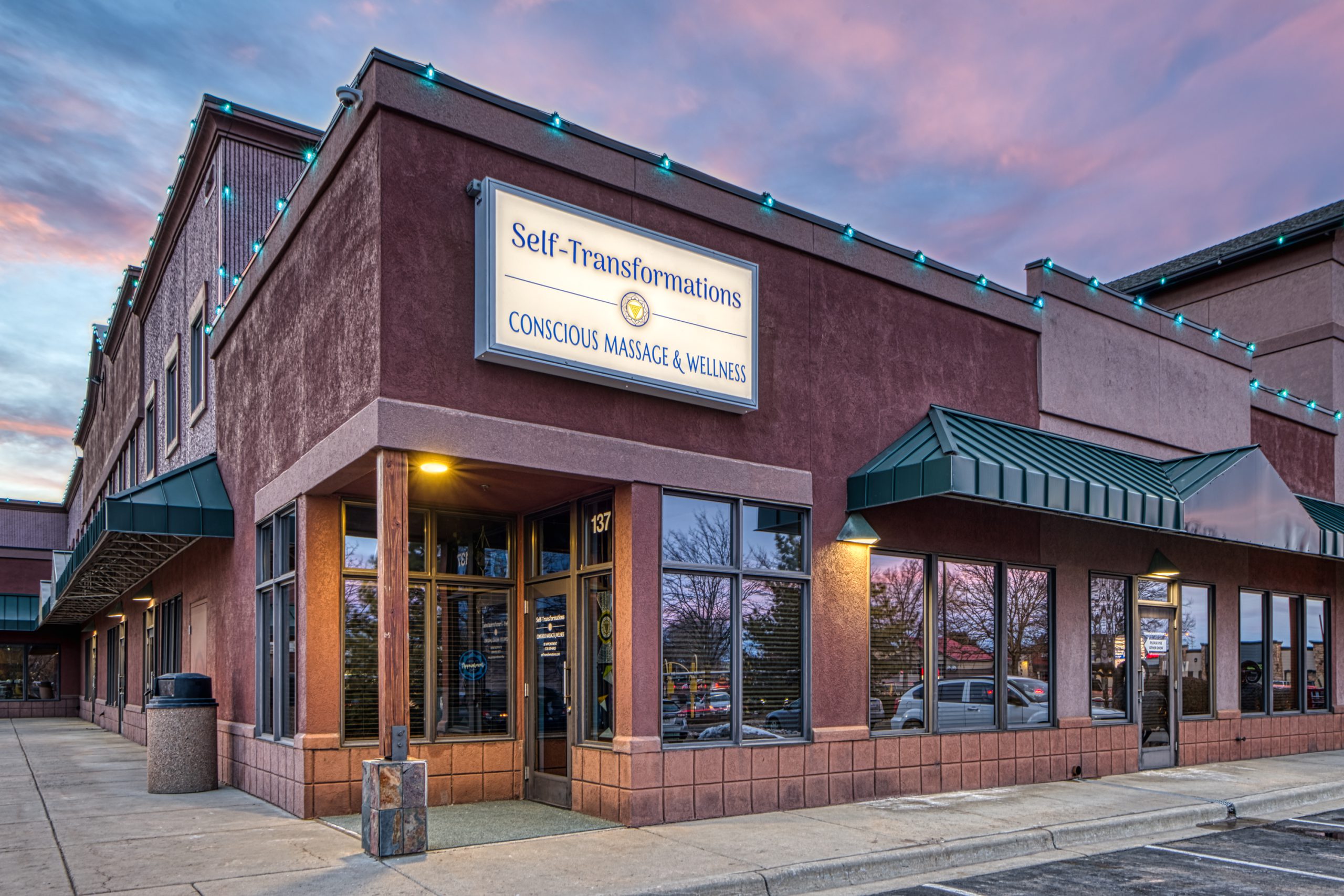 Receive Updates & Special Offers
We respect your privacy & will never share your information
Contact Us
Mailing Address:
1225 Ken Pratt Blvd. Ste 137
Longmont, CO 80503
Phone number:
(720) 329 - 6420
Email:
info@self-transformations.com
​Our Business Hours
Mondays  10:00 am to 5:00 pm
Tuesdays  12:30 pm to 6:30 pm
Wednesdays  10:00 pm to 6:30 pm
Thursdays  1 pm to 8:00 pm
Fridays  10:00 am to 6:00 pm
Saturdays  9:00 am to 8:00 pm
Sundays  10:00 am to 5:00 pm