Conscious Wellness Collective – Rent Space with Us
Professional Shared Wellness Room Rentals
A Space For Massage Therapists, Bodyworkers, Energy Healers
Coaches, Consultants, Counselors, Psychotherapists &
Wellness Professionals to Practice, Connect and Grow.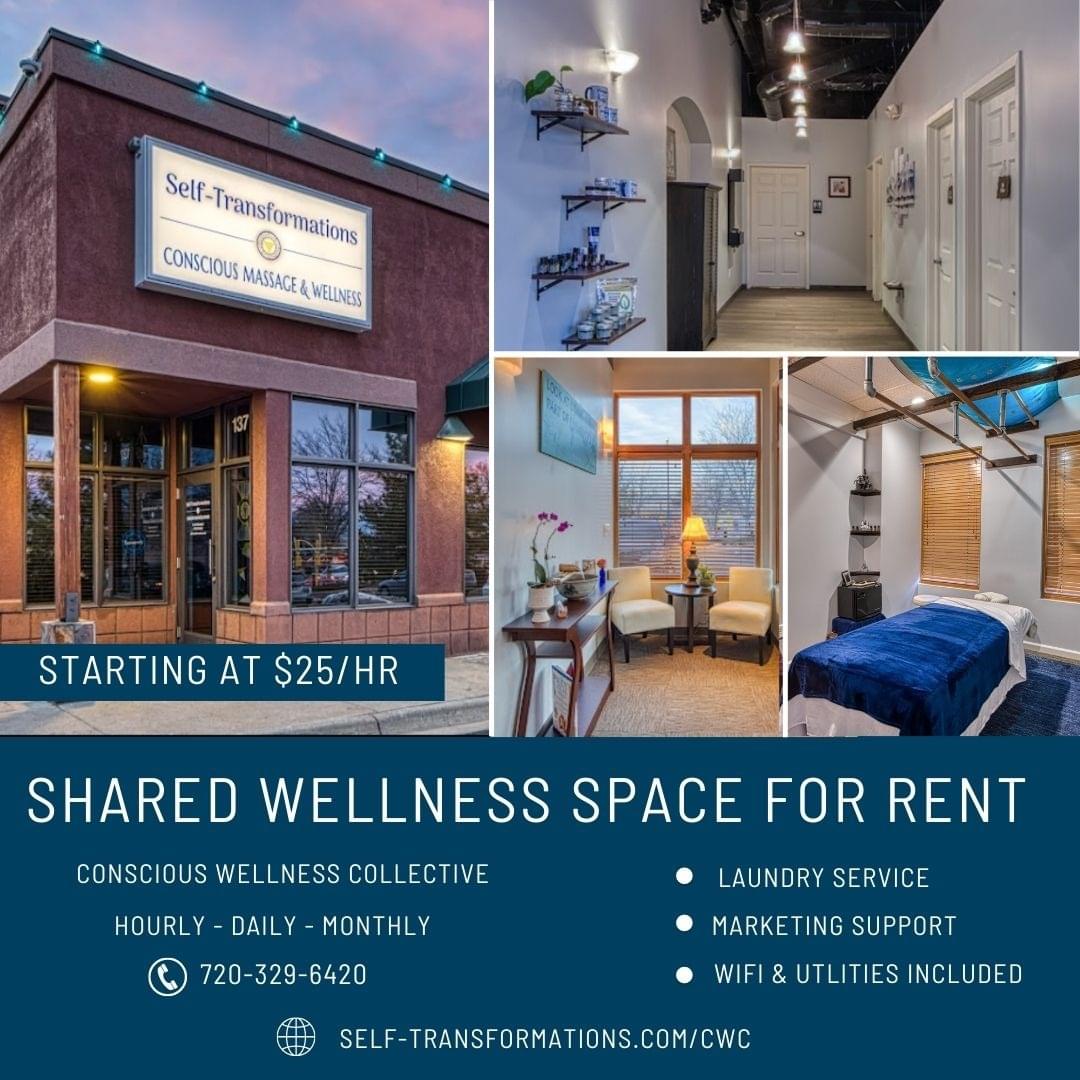 Save More on Monthly Plans As Your Practice Grows
Join our Committed Community of Highly Skilled Wellness Professionals with Monthly Membership and Save as Your Practice Grows!
Ready to Thrive with Us?
A Conscious Resource Center for Wellness Professionals in Colorado
To Get Established In A Thriving Wellness Practice Design for Limitless Growth!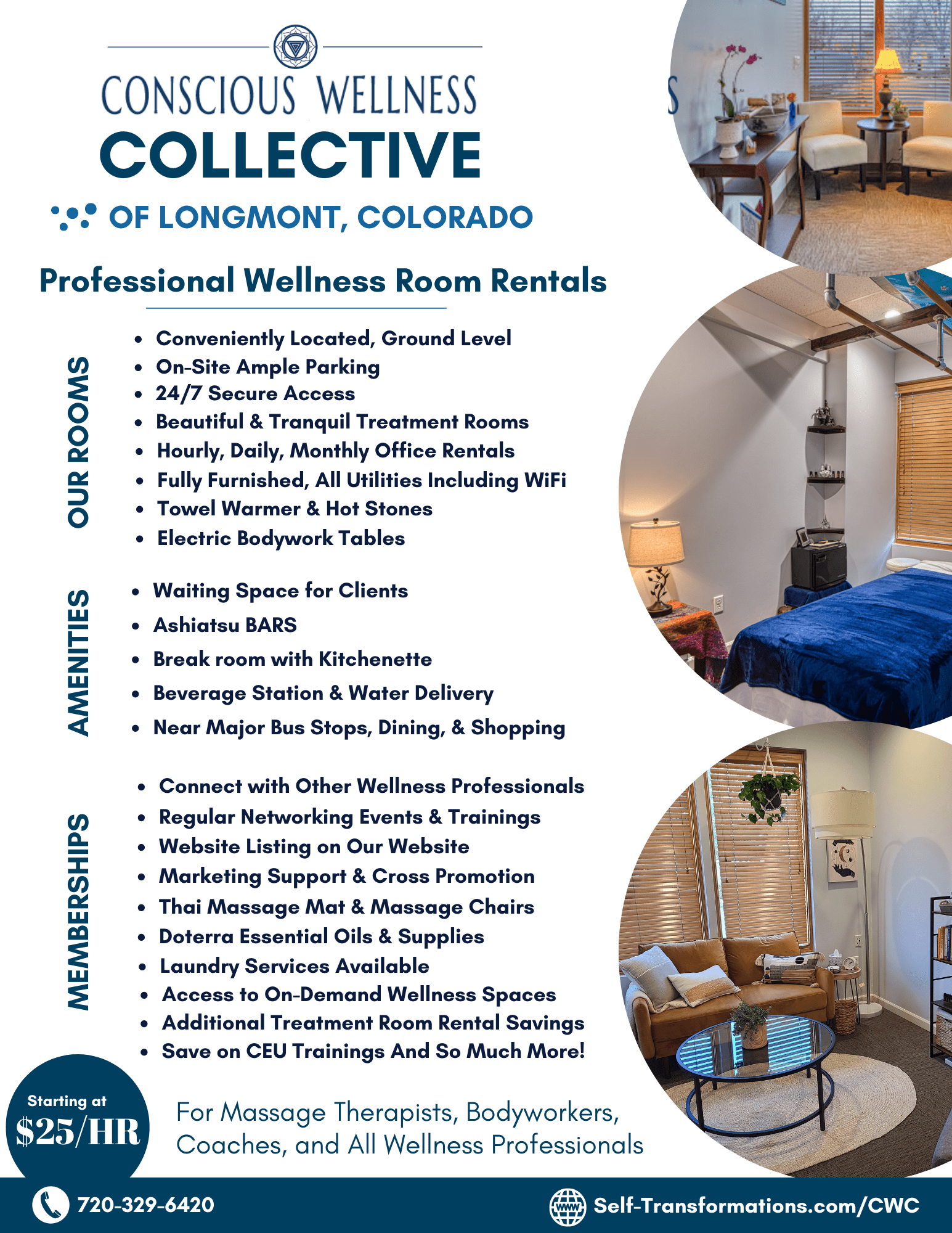 Ready to Uplevel Your Practice, Receive Quality Referrals & Business Coaching?
Bring You Practice to the Conscious Wellness Collective of Longmont & 
Join Our Community of Wellness Professionals to Up-Level Your Practice, Expand Your Professional Network & Gain Access to Exclusive Trainings at…